ABOUT HALLMARK ELECTRONICS
We are an independently owned Contract Electronics Manufacturer (CEM) with an especially keen focus on the customer service. We cover all aspects of Electronic Manufacture, as well as complete customer support provided in our specialist UK base in Newcastle-Under-Lyme, Staffordshire. As a result, Hallmark Electronics is the UK's number one choice for all PCB requirements.
PCB MANUFACTURING EXPERTS
Hallmark Electronics Ltd is the UK leading, independent Contract Electronics Manufacturer (CEM), specialising in electronic design, development, assembly, and of course, manufacture; as well as a host of in-house capabilities, including a 'state of the art' PCB Manufacturing and Assembly Facility.
From the creation of the business in 1979, Hallmark has provided solutions to a great number of industry sectors, both here in the UK and even, internationally. We serve OEM's in Military, Medical, Oil & Gas, Industrial Music & Formula 1/Motor Racing to name but a few sectors.
Hallmark Electronics Ltd beginnings over 38 years ago were the idea of our founder Managing Director Mr. Colin Ince.
Because Colin has both a military & engineering background, he is ideally placed to recognise the need for the custom supply of Printed Circuit Boards (PCB) from a UK base.
With the factory centrally located in Staffordshire, we are ideally situated to provide our PCB services throughout the UK.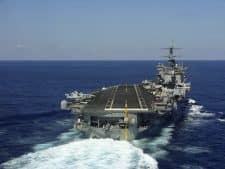 Over the years Hallmark has enjoyed and embraced new technologies over the years, such as Multilayer PCB of up to 40 layers, Flexi PCB, Flexi-Rigid PCB, and even Aluminium Clad Technologies.
With these skill sets and technologies still evolving today, coupled with Hallmark's continued investment in people and equipment, we are able to maintain our position as the leading, respected & well established PCB Manufacturing Companies in the UK to date.
During 1988, in response to numerous requests from our customers, Hallmark Electronics Ltd made the decision to increase the range of services available by adding an assembly department to its' facility in Staffordshire; this, in addition to our In-House PCB Manufacturing facility made the perfect partnership, one which many of our customers take great benefit from.
OVER 30 YEARS EXPERIENCE
Because all of our customers' products are being made under one roof, the need for numerous purchase orders with numerous companies is eliminated, saving both time and money.
We can support your every need with any or all of the following: –
Design – Both electronic concept & PCB layout design,
PCB Manufacture (In-House UK/Overseas on request),
PCB Assembly Services – Surface Mount/Through Hole & BGA,
Full or Part Component purchase and kitting services,
Full Box build including metal work, painting & silkscreening,
Final Functional Test solutions
We at Hallmark Electronics Ltd work hard to make the difference for all of our customers.
From Conceptual Design to designing the Complete Package, Hallmark can do it all
Let us help with all you PCB Manufacturing Needs
Hallmark Electronics provides a unique component sourcing service to support our customers need.
Complete your project with us by letting us fit your PCB to your application.

Complete your project with us by letting us fit your PCB to your application.
For more information on Hallmark Electronics Quality procedures